BRODIES: GREEN TEA (TEA & ENVELOPE)
A light and refreshing blend of pure sencha green tea, packed full of antioxidants.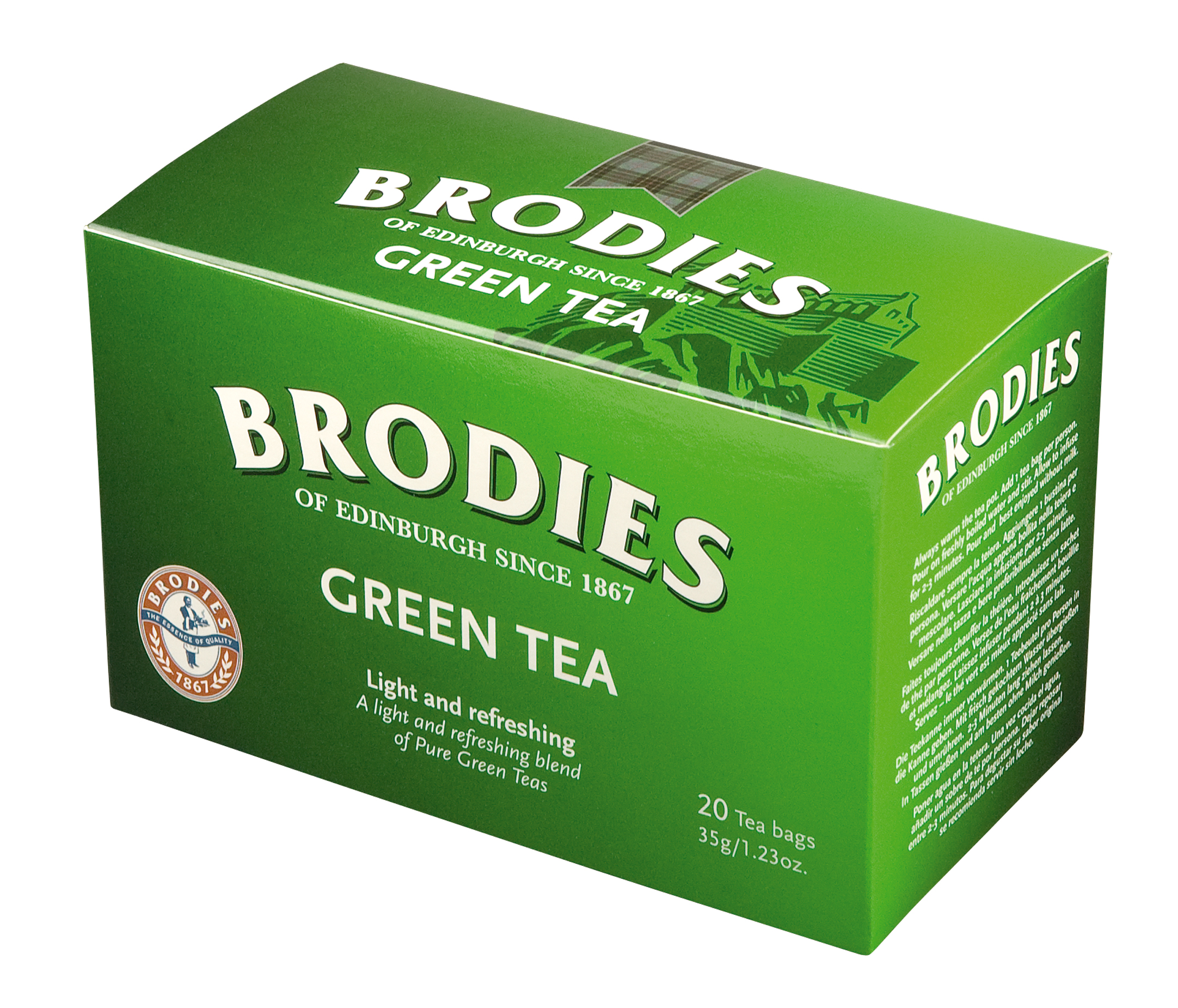 WHEN YOU'VE BEEN MAKING TEA FOR ALMOST 150 YEARS, YOU MAKE REALLY GOOD TEA.
Brodie Melrose Drysdale & Company have been blending fine teas in Edinburgh, the historic capital of Scotland, since 1867. 
The same standards for quality that William Brodie began so many years ago still apply today. Fine teas and infusions are selected from around the world and we now offer a range that includes Breakfast, Afternoon, Darjeeling, Earl Grey, Decaffeinated and Green Tea.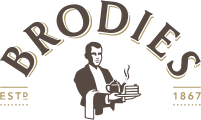 ORIGINS OF OUR TEA
Brodies have been importing and blending tea since the time of the great tea clippers which docked at the bustling Port of Leith, laden with precious cargoes from the farthest corners of the earth. Our tea is still sourced from the established tea growing countries of India, Africa, Sri Lanka and China and we continue in that spirit of exploration by also working with emerging tea-growing countries such as Indonesia, Vietnam and Zimbabwe. Another testament to our commitment to quality is our membership of the prestigious Tea Council since 1979, when the Tea Grading System was founded.

 THE TEA PROCESS
Tea is an evergreen tropical plant from the Camellia Sinensis family and is produced from the green tender shoots which are picked by hand. The leaves are then withered by exposure to warm, dry air, then rolled - breaking up the cells and releasing the natural juices and enzymes which give the tea its characteristic flavour. The next stage is fermentation when the leaves are spread out and cooled in a humid atmosphere. Finally the leaves are dried in a hot air chamber and graded by their size.

 THE BLENDING OF OUR TEA
We select teas with varying characteristics, that when combined create a pleasing, well-balanced flavour to our special blends. Assam gives a strong malty taste, traditionally associated with a breakfast tea, while teas from Kenya and Rwanda produce the light, bright, refreshing flavour of afternoon tea.