BONCAFÉ GOURMET COLLECTION: MOCCA - 100% ARABICA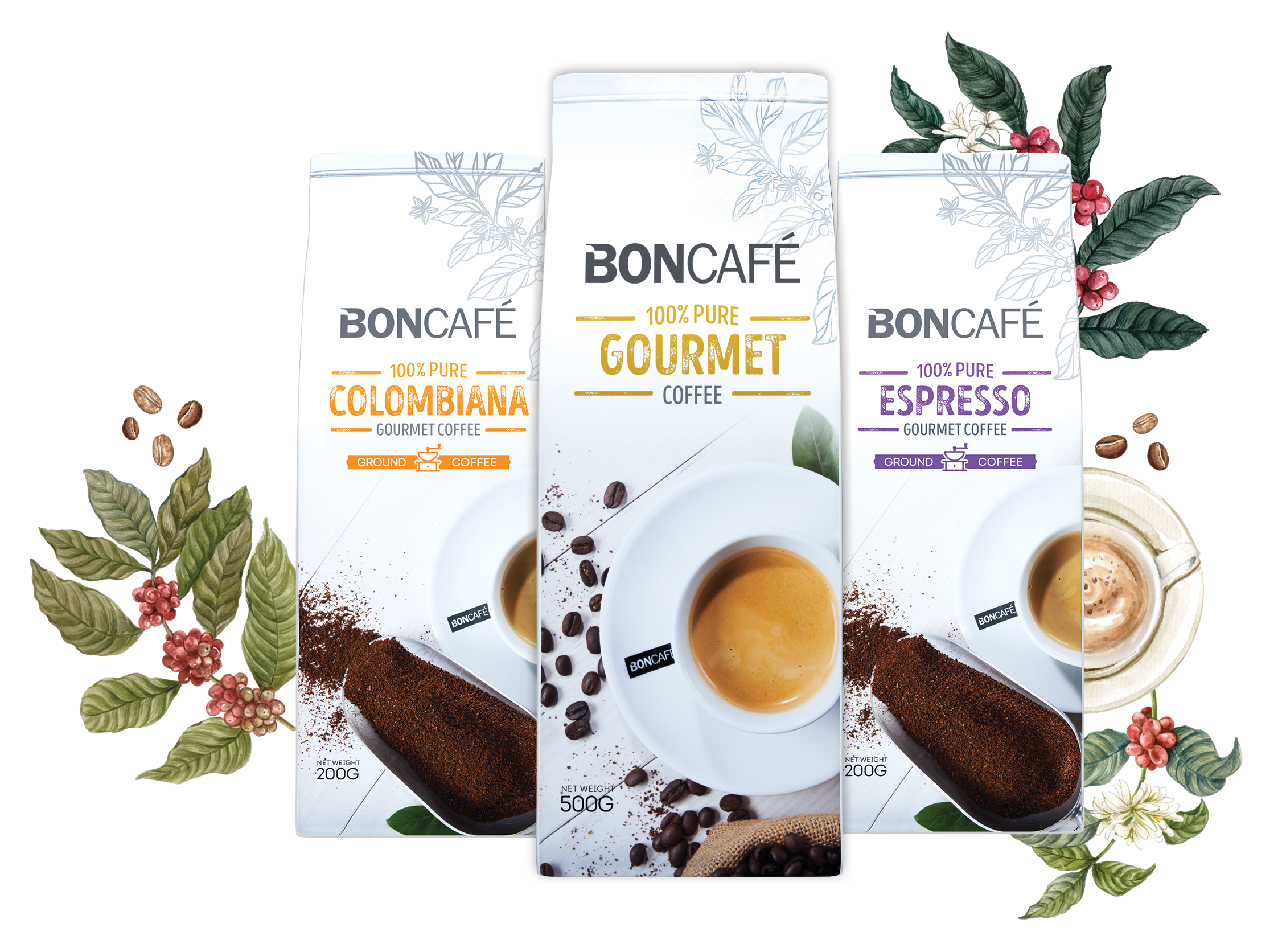 The Mocca Blend is derived from a rich mixture of variety of high altitude Arabica beans of Latin America, A City (medium) roast, it has a medium-bodied feel upon a sensuous chocolatey base with a subtle flavour and body.

Roasted and Ground Gourmet Coffee
For a cup of coffee that will please even the most discerning coffee connoisseur, Boncafé remains the eminent choice. With a heritage steeped in the art of coffee roasting and blending. Boncafé has established an international reputation for its products quality and service reliability. Our extensive range of coffee products and coffee machines is unparalleled, whilst our service support sets the standard for the industry with its round-the-clock accessibility.
Our foodservice customers include leading international airlines, luxury hotels, resorts, restaurants, cafes exclusive clubs, food and beverage establishments, international corporations and businesses.  

The Gourmet Collection
 Boncafé s Gourmet Collection is comprised purely of premium Arabica beans from Latin Amercia, Africa and Asia. Delicately roasted, the Gourmet Collection highlights the exquisite flavour and intoxicating aromas of the best Arabica beans, to offer your customers and intensely pleasurable brew of delightfully smooth texture. 

Certification of Quality  
| | |
| --- | --- |
| ISO 9000 | Halal Certified |