Skinny Pumpkin Cold Brew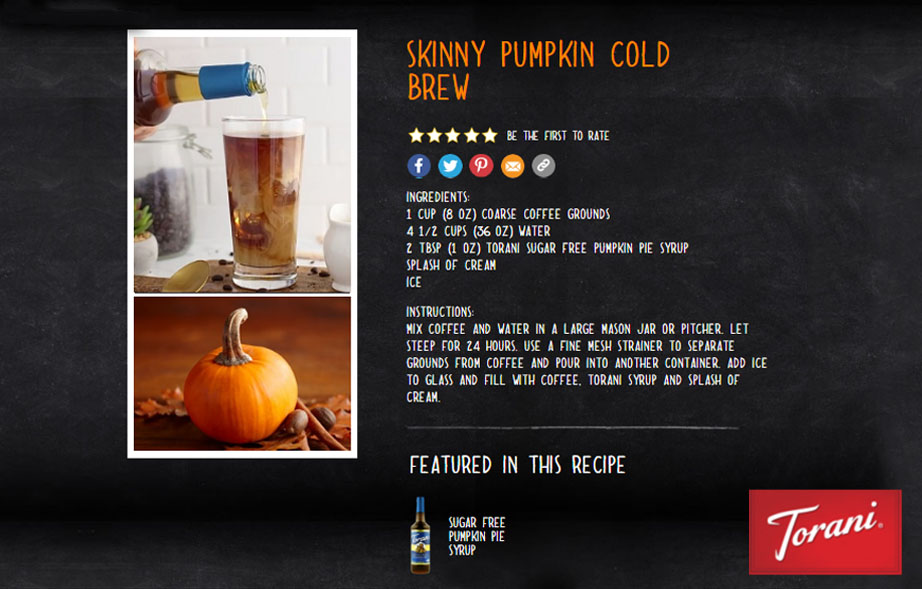 Skinny Pumpkin Cold Brew
Ingredients: 
1 cup (8 oz) coarse coffee grounds
4 1/2 cups (36 oz) water
2 Tbsp (1 oz) Torani Sugar Free Pumpkin Pie Syrup
splash of cream
ice
Instructions:
Mix coffee and water in a large mason jar or pitcher. Let steep for 24 hours. Use a fine mesh strainer to separate grounds from coffee and pour into another container. Add ice to glass and fill with coffee, Torani Syrup and splash of cream.
* source: www.torani.com