Christmas Essential Drink, Christmas Hot Chocolate!
With Christmas just days away, here is a delicious festive recipe that's easy to make and fun to drink! Torani syrup and sauce really make this holiday drink special!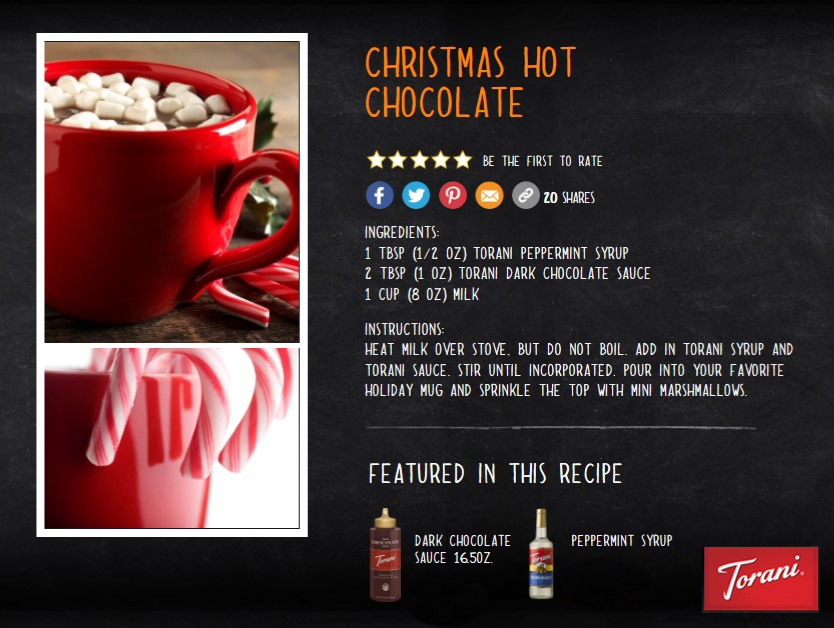 Ingredients:
1 Tbsp (1/2 oz) Torani Peppermint Syrup
2 Tbsp (1 oz) Torani Dark Chocolate Sauce
1 cup (8oz) milk

Instructions:
Heat milk over stove, but do not boil. Add in Torani Syrup and Torani Sauce. Stir until incorporated. Pour into your favorite holiday mug and sprinkle the top with mini marshmallows.
FEATURED IN THIS RECIPE: Dark Chocolate Sauce, Peppermint Syrup
*source: www.torani.com